Crucibles for Induction Furnaces
Inner lining refractory for Induction Furnaces
Our MOREX sleeve is a Pre-Shape monolining refractory for Induction Furnaces with good heat resistance, spalling resistance and erosion resistance
The MOREX sleeve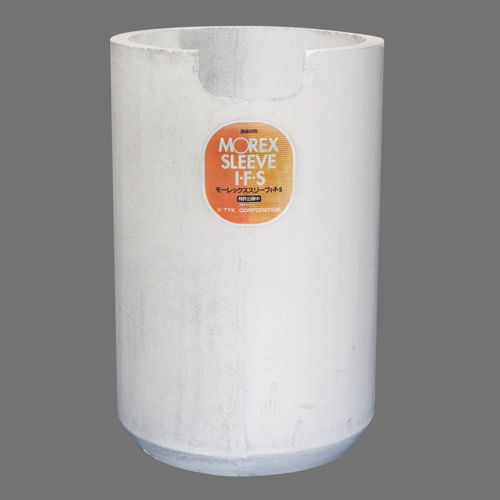 Application of MOREX sleeve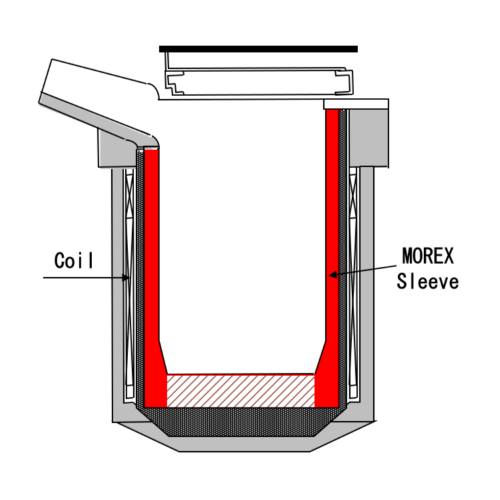 MOREX Sleeve - Features
---
Long and stable life

High density material can avoid penetration of molten metal to material body and reduce erosion by less contact with molten metal.
Quicker installation and disassembling

Time Saving - No sintering time required.
Improvement of lifetime

Very good heat resistance, spalling resistance and erosion resistance leads to a longer life.
Improvement of safety

Combination of preformed lining and ramming material can improve safety against metal leakage.
Our Production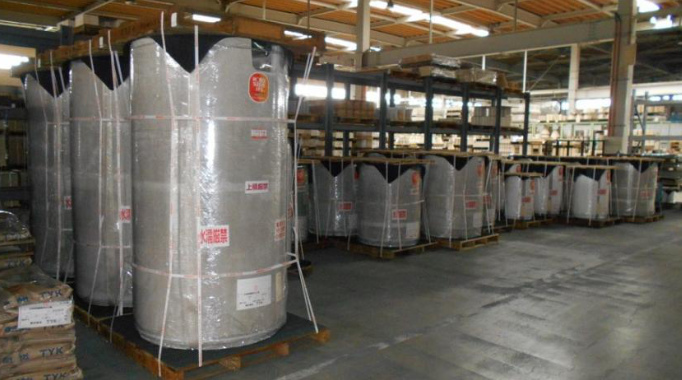 Our biggest MOREX