Secondary Metallurgy
Our products for the secondary metallurgy include bricks and complete snorkels for the RH degasser, lance pipes, MgO-Cr2O3 Bricks for the Tuyere Area of the AOD, precast shapes and purging plugs for the ladle.
RH Degasser
Every RH Degasser has its specific requirements in the refractory materials. TYK has developed a wide range of brick qualities in rebond, semi-rebond and direct-bond to meet these different conditions. We use high quality raw materials for our bricks and burn them under ultra-high temperature. Through this combination, our bricks get their homogeneous and long-lasting characteristics. Whether in the lower vessel, the throat or the RH-Snorkel, TYK will support you to choose the right material. Beside of the standard MgO-Cr2O3 brick qualities, TYK offers as an alternative chrome-free bricks in MgO-C qualities. The excellent thermal shock resistance leads to very good performance as well. For Snorkel and/or Throat, our concepts are always tailor-made to the demands, requirements and necessities of our customers. Whether single bricks, pre-assembled rings or full assembled complete ready-to-use snorkels – we have the requested solution.

RH snorkel including MgO-C outside bricks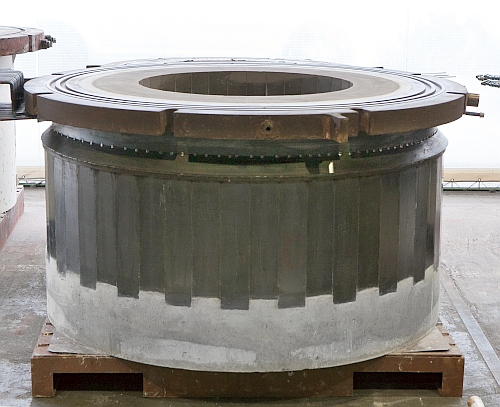 RH snorkel and troat bricks preassembled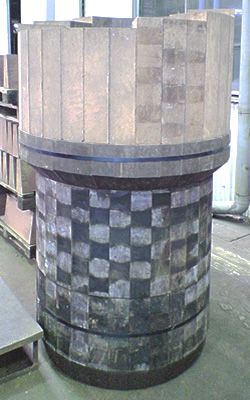 ---
Lance Pipes
Since almost 30 years we produce in our plant in UK high quality Injection Lances for the steel industry. We adjust the steel part and the castable of the Lance Pipes according to the individual operation requirement. Our lances reach the best lifetime and therefore a very good cost efficiency in use.
We supply all different types of Lance Pipes
TYK Lance Pipe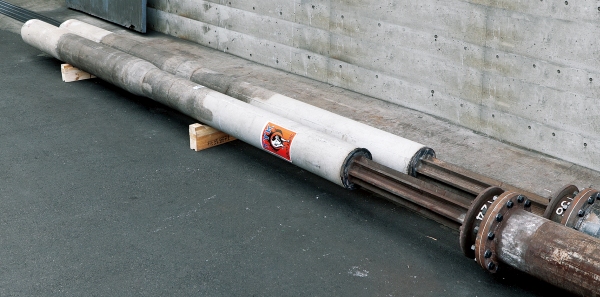 ---
AOD - MgO-Cr2O3 Bricks for the Tuyere Area
The AOD Converter is facing the hardest conditions around the tuyere area. TYK supplies MgO-Cr2O3 bricks in a very high quality particular for the tuyere and the brick layers around. Through this specific selection the lifetime of the AOD Converter can be increased significant.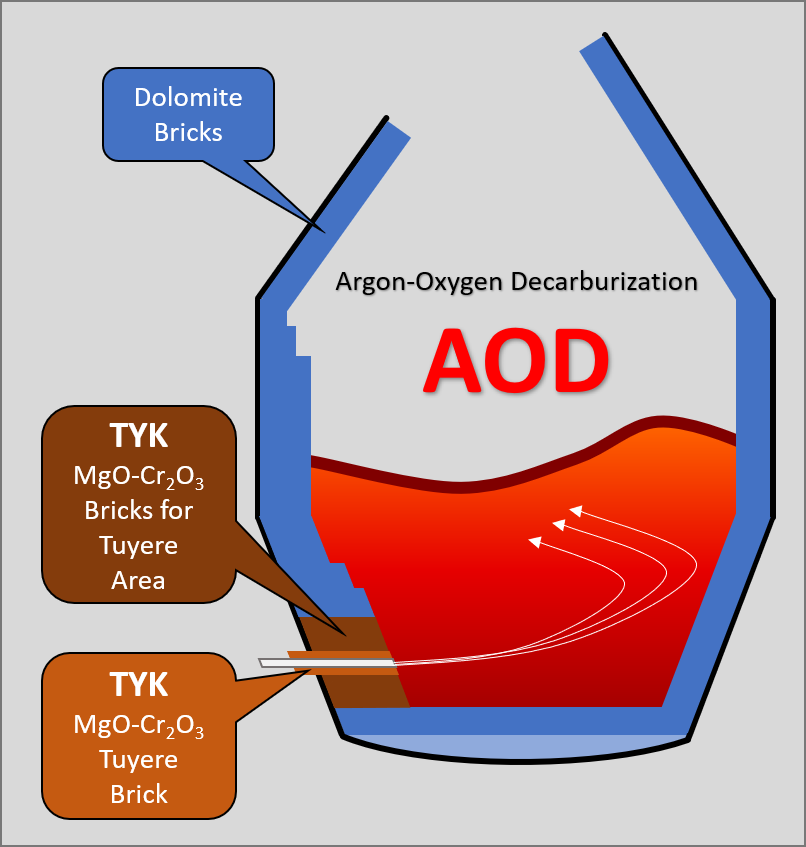 ---
Precast Blocks
We can produce a wide range of precast blocks in our UK plant like CasOB snorkels, tilting spouts, roof blocks or VOD cover.
Cas OB Snorkel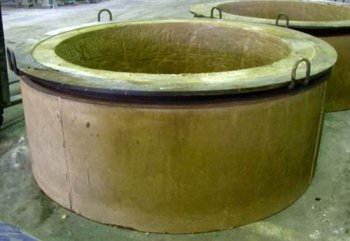 Tundish Cover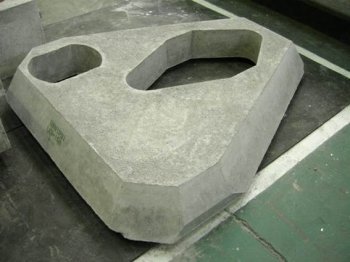 Roof Block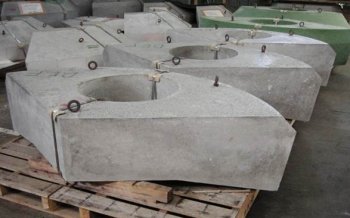 Launder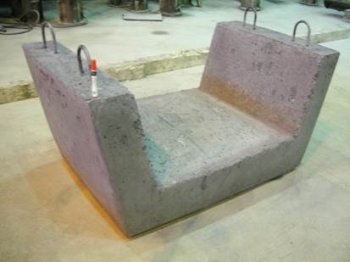 ---
Porous Purging Plugs
TYK Purging Plugs are made of high Al2O3 material. They are burned and sintered at high temperatures. The right raw materials and our long time production experience guarantee an excellent performance.
With our plugs, we are the market leader in Japan. We produce Slit-, Porous- or Hybrid Plugs, separate or as complete sets including Well Blocks.
Our plugs are used very successful in the aluminium industry.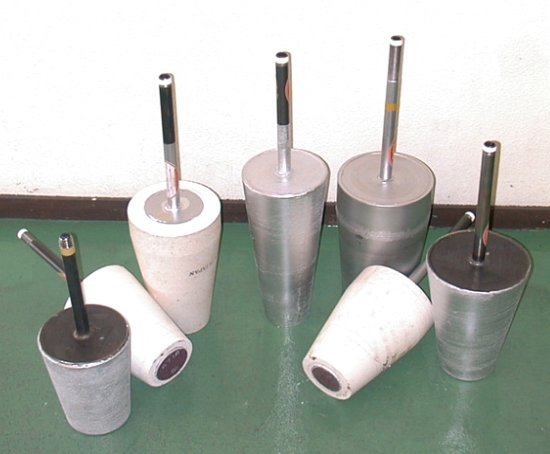 Plug Comparison
Left-Porous | Right-Slit
secure blowing during every campaign and for the total treatment time
Optimized pore distribution to prevent steel penetration
Short cleaning times due to good gas permiability
low erosion due to high thermal shock and spalling resistance
---